ABOUT US
Our Story!
We usually say that Prevention is always better than cure but in case of pandemic outbreaks like corona-virus prevention is the only option to cure. Ayurva means environment for healthy life. We emphasize on prevention and the preservation of health. Wellness is a state of equilibrium among all dimensions of life resulting in an overall feeling of well-being of a person. Hence, it is most relevant for us to take cautious efforts to ensure that instead of suppressing the symptoms, we work towards adapting a lifestyle which enables us to create balance among all dimensions of our life and attain wellness.
OUR TEAM
Dr. Suyogkumar Bhavare
MD Ayurveda, Founder
Strong consulting professional with Executive Education from Harvard KS (Boston) + Stanford GSB (California) & an MD Ayurveda from MUHS Nashik, Maharashtra, India.
Neha H Maniyar
Counselling psychologist
(Msc. Psychology, PGDCJFS)
Dedicated Psychologist equipped with an array of skills and knowledge in the area of counselling psychology, substance abuse, pain, and palliative care, crisis response, and intervention since 2016. Extensive experience of working in both clinical & educational settings providing counselling to children, adolescents, & adults. Conducted multiple mental health counselling sessions at various educational institutions and the Indian Army across India.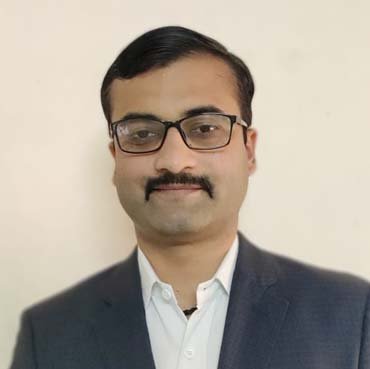 Dr. Vaibhav Sonar
MD Ayurveda, Consultant
His wisdom has treated over 1000 patients of lifestyle disorders, infectious diseases, gastrointestinal problems & Garbh Sanskar. Written papers for international universities on product development.
Mr. Bhanudas Jagtap
Co-Founder, Director
Having over 30 years of Finance, Accounting & Audit experience. Extensive Business experience managing family owned agri-business, real estate, tours & travels and healthcare services. 
Mr. Nandkumar Kalate
Co-Founder, Director
Strategy Management Consultant, Data Architect, Bigdata, AI, Salesforce, Oracle, Programming, Business Process Management, Enterprise Architecture, Social Media Marketing.
Dr. Dyaneshwar Surushe
Advisor
A physician , transformative wellness consultant & PMP certified professional. Medical Advisor, Auyrva and Aanya Wellness on product research & development. He is also a medical advisor & life coach to General Millls( Pillsbury ), Sinnar, Vodafone Goa, Infiiloom, and Electronica Machine tools, since 15 years.
Also, his past stints include being a medical consultant to Apollo & Scanway (Swedish travel company) from Oct 2009 – Oct 2012, Thomas cook & TUI, Goa from 2012 to 2020.
He has treated over 60,000 patients worldwide in 24 years of his medical practice. During his tenure so far, he has conducted various wellness program on next generation nutrition & fitness in Russia, Scandinavia & Indian corporate industry. Working on transformative wellness & life coach with fusion of nature, ancient, & modern medicine & nutrition.